Date Added: 04.01.2023
Mins Read: 4 mins
Author: Chris Southgate
What is
Digital Acquisition?
What is Digital Acquisition?
Many businesses are devoting time and resources to developing digital strategies to attract and retain a loyal consumer base as digital technology develops and becomes more pervasive. Brands are now able to expand their market reach and boost revenue thanks to these digital initiatives. 
Businesses strive to improve their digital acquisition tactics through a variety of creative means and strategies in order to capture clients through websites and mobile platforms. This article will take you through the true meaning of digital acquisition, the types of digital acquisition and how CHS can help to develop a successful digital acquisition plan.
The Definition Of Digital Acquisition 
Digital acquisition marketing targets and attracts new customers using online channels including display ads, social media (e.g. TikTok), and organic search. Digital acquisition uses media, online resources, and interaction technologies to spread the word about your brand, encourages customers to consider buying your goods or services, and urges them to make repeat purchases in the future. Using acquisition strategies that advance with new trends and technology, digital acquisition can be used to establish a steady and sustainable flow of new customers.
The Types of Digital Acquisition
Digital acquisition channels are the ways in which someone finds your website. A website can acquire new visitors using a variety of digital marketing techniques, including:
ORGANIC
When your website is discovered in search engine results pages and a user clicks through to your website
EMAIL
When someone clicks on the link in an email that takes them to your website
DIRECT
When someone types in your website address directly into their browser
DISPLAY
When someone accesses your website through a banner or display ad
SOCIAL
When someone clicks on a social media platform's link to your website
PAID
When a user clicks on a paid search result and it takes them to your website
Digital Acquisition Services 
How can Social Media drive digital acquisition?
Social media marketing refers to the use of social media platforms for a brand, product, or event promotion. Advertising on social platforms enables your business to appear where customers naturally spend their time.
Social media platforms are constantly changing so brands must adapt to stay competitive. When done correctly, social media marketing can boost brand awareness, help your brand to develop a personality and encourage your followers to interact with your brand. 
Acquiring new customers through social media comes down to the way you interact with your followers and the type of content you share. Social media has the added bonus of virality, so quality, engaging content could be the answer to getting new, valuable customers. 
Find out how we can help digital acquisition through social media 
How can Display Advertising drive digital acquisition?
By displaying banner ads and other ad formats on websites, mobile applications, and social media platforms, display advertising aims to communicate targeted brand messages and communications to existing and new audiences. 
Display ads can be animated or static, and they frequently include images, videos, or changeable text along with links to websites where consumers can learn more or make purchases. For businesses trying to  attract new customers on a large scale, display advertising is frequently a profitable digital marketing strategy.
Find out how we can help digital acquisition through display advertising 
How Can Businesses Benefit From Digital Acquisition?
TARGETING
Establishing new market demographics and strategies to best target and reach potential new customers
REVENUE DRIVING
Digital acquisition drives incremental revenue for businesses
BRAND AWARENESS
Digital acquisition drives strong brand awareness for business and brands beyond traditional methods
Developing a Digital Acquisition Strategy
To create and sustain your digital acquisition strategy, quality planning is essential and prioritising your preferred strategies and fundamental components will be beneficial. We've put together some recommendations to get you started:
Understanding your audience
Defining your target and investigating their purchase habits allows you to better understand your customer base and tailor a digital marketing approach to their needs. Customers use several digital channels for various objectives, so it is important to understand how your current customers find your site and apply tactics to acquiring new customers.
Things to consider:
What is your target audience's profile, interests or behaviours online?

What are your unique selling propositions?

Where do you stand in comparison to the market and your competitors?
Identify digital channels available and choose strategies
Rather than investing money in advertising across all channels available to you, it is beneficial to use your target audience's profile to focus your energy and budget on the top channels that your customers use most regularly. 
Once you've determined your top channels, you can employ one or more acquisition tactics. Combining tactics can be more effective than adopting them separately, and it can enhance conversion rates.
Consider these cross-channel strategies:
Search marketing:

PPC (pay per click) campaigns, paid searches and SEO (search engine optimisation) 

Social media marketing:

Viral campaigns, customer feedback, audience participation and community management
Data collection & Reporting
The only way to understand the success of your digital acquisition tactics and to recognise the results of your marketing efforts is to collect data and report on key metrics. Regular reporting can help you understand which digital channels are reaching the most customers, which campaigns are doing well and which may need a closer look. By looking closer into your customer behaviour, you can develop your digital acquisition strategies in the future and optimise them for better results. 
CHS – Digital Acquisition Specialists 
Compared to conventional, above-the-line advertising, digital acquisition is a whole other game.
Your messages need to be totally targeted to the channel rather than attempting to use a creative concept that works for all digital acquisition scenarios. Why? Because every advertising channel has a different audience, a different format, and a different quirk that you'll need to adapt to.
At CHS, we believe it's all about knowing where to look for the people looking for you, which is why we are a proud digital acquisition agency ready to take your online presence to the next level. 
Our
Awards
Best Financial Services
Campaign Winner 2020

Best Financial Services
Campaign Winner 2020

Rated 9.2 out of 10
from our clients

Marks & Spencer Food Portraiture 2nd Place 2020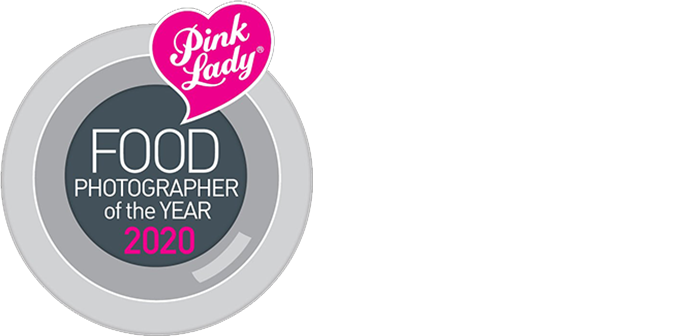 Direct Marketing
and Print Winner 2019

Creativity/Innovation
Winner 2018