TikTok Ads Agency
We are CHS, a TikTok Agency with a strong track record for creating compelling and engaging TikTok campaigns.
We help big-name brands such as HSBC to discover how TikTok can work for them, creating short-form videos that reach and educate the 1 billion active users on the platform
What is a TikTok agency?
A TikTok agency is an agency which specialises in creating engaging TikTok campaigns, building a loyal TikTok following and generating a return on investment for your brand using the TikTok platform. As a fully integrated TikTok agency, CHS is not only able to create and manage TikTok accounts and advertising campaigns, but we can also film your TikTok videos, source actors for your content and connect your offline campaigns with your online ones.
We aren't just looking to make your business go viral on TikTok for the sake of it, everything is carefully and strategically planned to deliver the outcome you want. We jump on the latest trends, help to build engaged communities and deliver on our promises with each and every campaign.
Our TikTok advertising services
We are a team of forward-thinking digital acquisition specialists based in the UK, and our team uses their many years of knowledge and experience in using platforms such as Facebook, Instagram and Snapchat to make every single TikTok campaign a complete success. Below are some of the TikTok services we offer:
TikTok specialisms
TikTok content creation
Although the content they create is fun, our producers, videographers and editors take TikTok content creation seriously. We have the in-house capabilities to help you plan and implement the creation of your TikTok content, from start to finish.
TikTok management
Managing a TikTok account, gaining thousands of followers and keeping them all engaged requires a lot of hard work and dedication. Our team is passionate about making your brand stand out on one of the most engaging social media platforms around.
TikTok advertising
We offer all of the TikTok advertising services you'd expect from a TikTok Ad Agency, including the creation and promotion of sponsored videos and promoted posts. We use the TikTok advertising platform to get you in front of the right audience at the right time.
Influencer marketing
We can connect you with influencers who best meet your brand's personality. By finding the right influencer, putting together contracts and briefs, setting up tracking of the campaign and supporting you throughout, we make the most of your TikTok influencer campaign.
Organic TikTok
Whether you want to explore paid media or organic TikTok, our team can help. We are highly experienced in building a strong social media following and brand loyalty through TikTok and other platforms.
TikTok campaigns
We create omni-channel marketing campaigns which include TikTok as well as other social platforms and offline channels. We build the campaign idea from scratch, ensuring we meet your objectives at every step.
Meet some of our TikTok specialists

Using TikTok to increase Student Current Account signups for HSBC
We created a campaign that would throw HSBC Student Current Accounts directly into the student spotlight.
With a combined effort across video, social, partnership (including UCAS and Student Beans), digital display and paid search. We supported HSBC UK to a few placement firsts, including the exciting world of both TikTok and Twitch. We made sure that HSBC was always in the right place at the right time.
HSBC – Students: Make Your Move
Advertising on TikTok
When it comes to TikTok ads, we help you to identify which type of ad would be right for you, the audience you should be targeting and the influencers you should be working with. Some of the TikTok advertising solutions we can help with are as follows:
TikTok Ad Formats
TopView
TopView is a video format which gets your brand at the front and centre of the TikTok platform, with 60 second video formats giving you enough time to really tell your brand's story.
In-feed ads
Blend into your audience's TikTok feed with native advertising that users genuinely enjoy. In-feed ads help you to connect with users as they scroll and consume content.
Branded hashtag challenge
Invite users to engage with your brand by participating in a branded hashtag challenge. Spread your message through passionate and enthusiastic user-generated content.
Branded effects
Create branded filters, stickers and special effects which allow your brand to become part of your user's story. Build brand awareness as your own audience advertises for you!
TikTok Agency FAQs
What is TikTok?
TikTok is a social media platform which was created by the Chinese company ByteDance in 2016. Using the TikTok app, users create their own short-form video content which can be edited using filters, background music, stickers etc. and shared with friends, family and the 1 billion active monthly users the platform has. Users can get involved with one of the many TikTok challenges, create dance videos, reaction videos and so much more.
Is TikTok advertising effective?
Yes, TikTok advertising is incredibly effective, especially if your business targets Gen Z. TikTok reports that 83% of users say that ads on TikTok are enjoyable, and 1 in 4 TikTok users globally have purchased or researched a product after seeing it on TikTok (source: TikTok).
Is TikTok advertising right for my business?
With over 1 billion active monthly users globally, it's quite likely that your audience are on TikTok, making it an incredibly popular advertising platform in a wide variety of industries. At CHS, our role is to discover which social media platforms are right for you, so we will be able to advise you on whether TikTok is right for your business or not.
Our
Awards
Best Financial Services
Campaign Winner 2020

Best Financial Services
Campaign Winner 2020

Rated 9.2 out of 10
from our clients

Marks & Spencer Food Portraiture 2nd Place 2020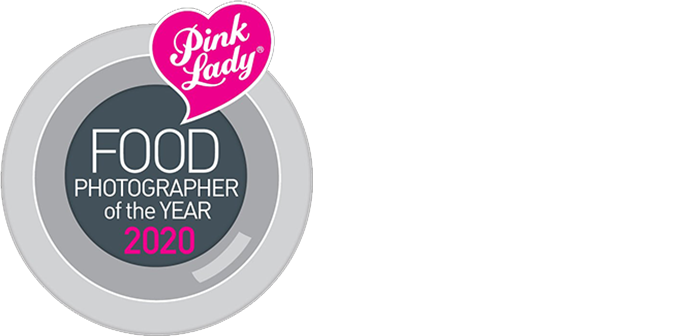 Direct Marketing
and Print Winner 2019

Creativity/Innovation
Winner 2018