Date Added: 22.02.2023
Mins Read: 3 mins
Author: Chris Southgate
What is Charity Marketing?
What is Charity Marketing?
Charity marketing is the use of marketing techniques by a non-profit organisation to promote its cause and raise awareness about its goals. This can include campaigns to raise funds, recruit volunteers, or educate the public about specific issues or causes. Charity marketing can take many forms, such as social media campaigns, email marketing, or traditional advertising. The role of charity marketing is to inspire people to take action and support the organisation's objectives.
Marketing is crucial for both non-profits and businesses, but the focus for charities is on reaching potential donors and volunteers, rather than consumers. The challenge for non-profits is to persuade their audience to give money without necessarily receiving any tangible benefits in return, which could be difficult without the right marketing strategy in place. 
What is the goal of marketing for non-profit organisations?
Raising Awareness
As a non-profit organisation, it is important to recognise that your charity is a brand and like any business or company, you need to raise awareness for it effectively. Marketing strategies can be utilised to increase brand awareness, ultimately spreading the word about your organisation and its overall cause.
Driving Recurring Donations & Memberships
Charities often have donation memberships and monthly giving programs which can be beneficial as they can reduce the need for constant fundraising and can even increase overall funding.
Charity Fundraising
Non-profit marketing and fundraising are closely linked; increasing awareness of your organisation can lead to increased funding opportunities.
Volunteer Recruitment
Marketing for charities and non-profits is not limited to raising funds. It also attracts volunteers to your organisation. Regardless of the sector or size, all non-profit organisations benefit from the support of volunteers, and marketing can help attract new ones.
Traditional charity marketing strategies are becoming outdated
The non-profit sector is becoming increasingly crowded as more causes requiring attention and action arise both locally and internationally. The COVID-19 pandemic has affected how charities and non-profit organisations approach marketing, with many traditional methods such as face to face collections and door sales being strictly off limits. 
By opting for reduced or no face-to-face personal interactions, it's possible to shift focus away from traditional, one-time fundraising methods and instead concentrate on a blended online-offline campaign to acquire potential donors and qualified leads.
To better address the specific needs and concerns of various donor groups, it is necessary for non-profit organisations and charities to implement new strategies and tools for increased transparency and customisation. Incorporating digital strategies into day to day operations has become a priority for many charities.
Digital Marketing for Charities 
Many people in the non-profit sector view digital as a support for traditional channels. However, incorporating digital into the overall marketing and communications strategy can enhance the performance of other channels and maximise the campaign's potential.
There are many digital strategies and tactics that non-profit organisations and charities are adopting to build brand awareness and drive donations:

Charities can leverage social media platforms, such as Facebook, Twitter, TikTok and Instagram, to effectively communicate their cause, engage with donors and supporters, and inspire others to take action. These platforms can also facilitate the formation of supportive communities and expand the reach of the charity's message to a wider audience.
Video marketing can be a powerful tool for charities to raise awareness and funds for their cause. Charities could create virtual events or fundraisers that can be streamed online, or create videos to share success stories of those who have been helped by the charity. Additionally, charities can collaborate with influencers or partnering with companies to create sponsored videos that have the potential to reach a larger audience.
Email Marketing for Charities
Email marketing is an effective tool for both large and small companies, as well as charities to support their business and reach out to their audience over time through direct communication. 
Email marketing for non-profit organisations is an efficient way to manage workload and maintain communication with donors or members. It also helps to build a donor base and allows you to  segment it by level of engagement, while also allowing for more widespread outreach in a shorter amount of time.
Content marketing for charities and non-profit organisations involves creating and distributing valuable, relevant, and consistent content to attract and engage a specific audience, with the ultimate goal of promoting the charity's cause and encouraging donations or support. Content could include blog posts, videos, social media updates, infographics, but it is important that the content is informative, educational, and emotionally resonant to effectively communicate the charity's message and inspire action from the audience.
Is your charity looking for some support from a Charity Marketing Agency? Here at CHS, we're helping big non-profit organisations such as BHS to discover how our charity marketing strategies and implementation can help them spread awareness of upcoming events, drive donations and recruit volunteers. Get in touch with our charity marketing specialists today for professional guidance and support for your next campaign. 
Our
Awards
Best Financial Services
Campaign Winner 2020

Best Financial Services
Campaign Winner 2020

Rated 9.2 out of 10
from our clients

Marks & Spencer Food Portraiture 2nd Place 2020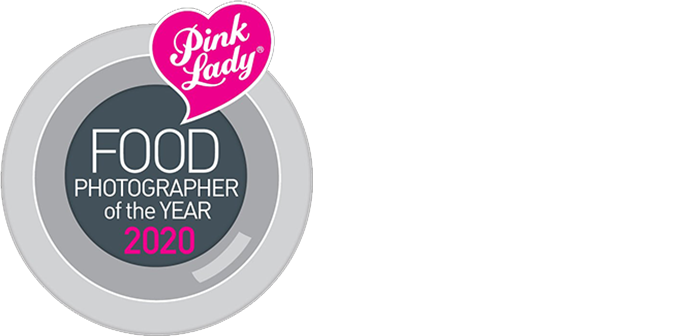 Direct Marketing
and Print Winner 2019

Creativity/Innovation
Winner 2018