Through the eyes and lenses of our professionals
We are CHS, a Creative Photography Agency with a fresh and innovative approach. Our team of professional photographers and stylists are all highly experienced in creating flawless scenes and images. With multiple photography awards under our belt and over 50 years' worth of experience, we are confident that we can give your brand the visual presence it deserves. We can be there for your whole journey, or we can dip in and out at different points whenever you need our support.
How do we approach a brief for photographs?
We approach each brief by delving into your brand, products and services. We immerse ourselves in your culture and work with our stylists and production team to storyboard images that will show off your products, and what you stand for, producing a vibe that mirrors your target audience's wants and needs.
Our photography experts
We have a specialist team of highly experienced photographers, editors, project managers and many other people who all work together to get the results you want for your business. Meet a few members of the photography team below.
Our photography specialisms
We've been operating as a specialist photography agency in a number of sectors for over 50 years. Whether you need product photography for a new catalogue or professional and unique imagery for your website, our photographers can help.
Not all photography is the same, and because of this, we treat each brief with fresh eyes. Whether it's food or fashion, product or lifestyle, we got you. Our stylists and photographers can specialise in various genres of photography and image creation and can produce award-winning photographs time and time again. If you want to go into more depth on each of our specialisms, you can here.
Photography specialisms
Product Photography
Since the dawning of cameras, people have used product photography to showcase their products and services. Do you know what has changed since those early days? Actually, very little. There are just a lot more people doing it these days.

CHS has been around for 50 years, and from the earliest days of the first product we were assigned to market, photography has been with us. Your competition in that time has grown stronger, with brands using social outlets to draw attention to themselves and their products by utilising photos and images.

These days, practically everyone has a camera in their pocket and with the help of filters and post-production software, they are creating some pretty good work to show off their latest and greatest products. This is where we come in. In a world overwhelmed with images, we understand what it takes to create product photos that will stand out.

Our stylists and professional photographers are experts in creating scenarios that will bring your products to life. Through the magic of set builds, all the way to simple studio lighting, we want to learn your story and turn it into professional product photography that speaks your brand's language.
Food Photography
With food photography taking over the world of social media, it has become an imperative part of what we do, and we love it (not because we get to eat the food after…). To us, food photography isn't just the art of making a roast or ramen look perfect. To us it's about making people hungry, making people look at a menu, social post or catalogue, and not just want to order, but have to order.

Our stylists and photographers work with food like you would a jigsaw puzzle. Each aspect of a dish or product, even down to the last 'tea', is carefully placed in the right position to create a final mouth-watering scene of delectable delights that will make stomachs grumble.
Lifestyle Photography
Buying into a lifestyle has become an important part of every customer's journey. They scour the internet searching for brands that suit their own ethos and lifestyle choices. Consumers are often more swayed by how a brand presents itself than by price.

This means that lifestyle shoots have become one of the most important aspects of the photography world. From the initial creative process of brainstorming scenes and styling, all the way through to shooting, both in-studio, on location and creating the perfect atmosphere for your brand through post-production, we can do it all.

Our past work has seen us journeying to Cornwall for lifestyle portraits, creating kitchen scenes in our studios, and photographing celebrities on location. We want to tell your brand's story through stunning imagery and by creating atmosphere and quality that will make your brand shine brighter than the competition.
Photography for social media
Photography is paramount in expanding your brand and showcasing your language. If you need to up your social media game then you have come to the right place. We work collaboratively to ensure that your message is clear, snappy, and will stop your audience from scrolling by. All of our photos are optimised during the post-production stages, so all you have to worry about (if we aren't doing it for you too) is adding your copy and your hashtags.
How we create photography which goes Beyond Expectation
Our expert team of stylists, directors and photographers are always ready to create mind-blowing ideas based on your briefs. But how do we go beyond expectation? We are always looking to create better, more efficient work, that surpasses goals and KPIs. We are a team, and we know the importance of putting all of our heads together to produce work that isn't just professional but is exactly on brand. We find our strength in collaboration and utilise it every day.
Our Photography Studios
Our photo studios are equipped with top of the range lighting, props and cameras and are ready to be crafted into a scene that will become a perfect background for your products. Our stylists, photographers and assistants are experts in set building and we have a plethora of amazing backdrops and scene props that can be altered and adjusted to create an atmosphere that mirrors your brand look and feel.
Why your brand's Photography is so important
In a world led by visual content, the right images can say a lot about you and your brand. With people spending so much time scrolling through online content each day, brands can easily get lost in the ocean of images. Good photography not only makes you stand out, but it can also tell your brand's story and create the lifestyle that your target audience wants to buy into. 
We are a Bournemouth-based Photography Agency, however we work with clients across the UK, from London to Manchester and beyond. You can see more of our work on the CHS Studios website. Contact our expert team of photographers today.
Our
Awards
Best Financial Services
Campaign Winner 2020

Best Financial Services
Campaign Winner 2020

Rated 9.2 out of 10
from our clients

Marks & Spencer Food Portraiture 2nd Place 2020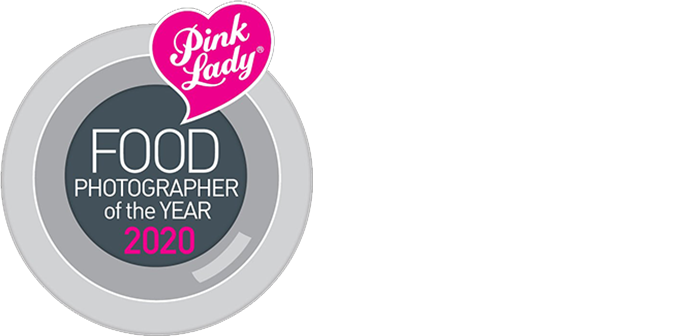 Direct Marketing
and Print Winner 2019

Creativity/Innovation
Winner 2018