Date Added: 22.02.2023
Mins Read: 3 mins
Author: Chris Southgate
What are Display Ads? Introduction to Display Advertising

What are Display Ads? Introduction to Display Advertising
Display advertising is a popular type of internet advertising where businesses and brands promote their products on websites, apps, and social media platforms using a range of visual ad formats.
Understanding display ads in-depth is crucial given that the spend on digital advertising globally is predicted to rise significantly over the next coming years. Here you'll learn about the types, advantages, and examples of display ads as well as how they target audiences and how they draw the attention of users.
What Are Display Ads?
Display ads are a form of internet advertising that combines text, photos, and a URL that directs viewers to a page where they can read more about or purchase products. These ads can be animated with images, video, or text changes or they can be static with an image. Ad campaigns can have a variety of objectives, and while some display advertising are made to inform about the product or service, others are made to entertain and engage. The most common form of display ads are 'banner ads', which are widely used in awareness-raising digital strategies.
What Is Display Advertising?
Display advertising is a strategy for encouraging visitors to a website, social media platform, or other digital platform to perform particular action. These frequently include text-based, image-based, or video adverts that urge the viewer to visit a landing page and take a specific action, such as making a purchase or submitting an enquiry.
Cost per click (CPC) fees apply to the majority of display advertising campaigns. This means there is a charge based on your overall bidding strategy each time a user clicks on an ad on a search engine.
Display ads can also be used for retargeting campaigns which target users who have already visited a particular website. They are being "retargeted" in order to persuade them to visit the website again and complete the same desired action (or follow up on an action at a different stage of the conversion funnel).
The Types Of Display Advertising
Visuals are essential to effective display advertising management since they help convey the campaign's key message to the audience. When users visit a website or a social media site (such as TikTok), an advertisement should automatically get their attention. Therefore, when formulating your display advertising management approach, try exploring a few of the following approaches:
The Types Of Display Advertising
Rich Media ads
One such innovative strategy is the use of rich media, which involves incorporating compelling interactive components like video, audio, and clickable features into the ad.
Interstitial ads
These ads are presented to viewers as web pages before they are directed to the original website they requested. Because they take up the entire screen, they are effective at attracting the user's attention.
Video ads
Video ads are slightly more expensive but well worth it when it comes to display advertising costs. Platforms such as YouTube and Instagram have made it simple for marketers to run video advertisements that generate a lot of attention and engagement.
Banner ads
Banner ads, one of the oldest and most conventional forms of online display advertising, typically display at the top of webpages in a "banner" format.
Display Advertising – The Targeting Process
Display advertising's ability to target particular segments of an audience that fits certain criteria based on the advertiser's needs is one of its most important features. The targeting options for display advertising ensures that your ads are seen by the audience you intended and that advertising budget isn't wasted on a group of people who aren't interested in what you have to offer.
Knowing who to target can often be the hardest part. Here are our top tips on how to maximise your display ad targeting:
Finalise and define your target demographic
Segment your target audience based on gender, age, location, interests etc
Establish your target keywords
This enables you to target a certain demographic based on terms that relate to your product or service. The network of display ads will compare the terms you enter with those found on the publisher's website, where your ad will appear.
Pick the perfect ad placement
You can pick the website where your display advertising will appear. You can choose groups of websites or URLs that fit a specific topic or category that relates to your business or brand.
Show display ads based on user interests
Google gathers information about user behaviour, and based on the users' search terms, you can run display advertising that appeals to particular interests.
Use retargeting tactics based on past user behaviour
This display ad targeting option, also known as retargeting, enables you to target visitors who have already been to your website, increasing the impact and recollection of the brand/business.
What are the benefits of display advertising?
With their prominent placement in most marketing campaigns and ability to reach a sizable worldwide audience, display advertising has become a popular way of creating brand awareness and acquiring new customers. Despite being around for a while, technology is still evolving at a rapid pace, and that's down to some of the following benefits of display advertising:
What are the benefits of display advertising?
Visually Engaging
Advertisers can experiment with various designs and shapes, sizes, and formats as these ads are typically graphic or visual in order to determine what works and what doesn't.
Retargeting ability
Showing customers your ads again through retargeted efforts could encourage users back to your website.
Effective targeting
You can target audiences using a variety of requirements with display advertising, assuring the highest level of engagement is achieved on your ads.
Provides customer insights
You can monitor the effectiveness of your ads and understand customer behaviour further by using a display advertising management platform like Google Analytics.
Looking for some support from a display ads agency? Here at CHS, we're helping big-name brands such as PetPlan to discover how display advertising can work for them. We're experts in creating bespoke display ad strategies based on your needs and target demographic, so get in touch now to get started.
Our
Awards
Best Financial Services
Campaign Winner 2020

Best Financial Services
Campaign Winner 2020

Rated 9.2 out of 10
from our clients

Marks & Spencer Food Portraiture 2nd Place 2020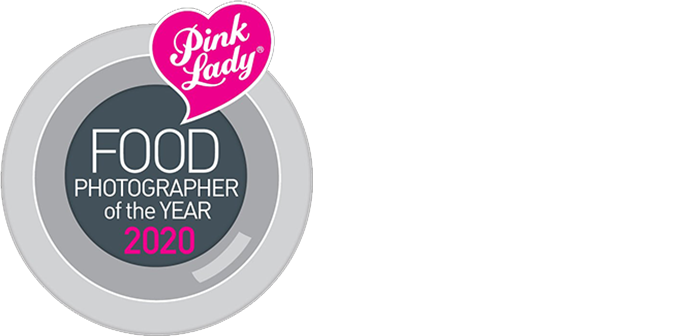 Direct Marketing
and Print Winner 2019

Creativity/Innovation
Winner 2018