Date Added: 07.03.2021
Mins Read: < 1 min
Author: Josh Seaward
CHS shortlisted for prestigious British Photography Awards
British Photography Awards
Full service creative agency CHS are celebrating after being shortlisted in not one, but two categories at the British Photography Awards 2021 (BPA). 
In addition to making the cut for the food photography category, the agency's work with branded tools and homeware also landed them a shortlist for commercial photography, the newest competition to be included in the BPA which celebrates the very best of branded product photography.
The announcement marks another opportunity for the Dorset based agency to gain industry recognition, coming hot on the heels after winning a Drum Award for Digital Industries (DADI) earlier this year for their stellar work with client Petplan.
The BPA accepts a vast range of entries from all over the world across a multitude of disciplines. It aims to showcase some of the industry's best work and is independently judged by some of the most respected names in British photography.
This year the BPA competition has expanded its offerings by including a 'commercial product photography' category, a category which CHS has now made the shortlist for alongside food, providing scope for the agency to take home the first ever commercial award in the history of the BPA competition.
Chris Southgate, Managing Director of CHS Agency, said: "We're absolutely ecstatic to be shortlisted for yet another prestigious industry award this year. 
"Our team of photographers here at CHS are so passionate about what they do. They are always going beyond expectation for our clients and we are so pleased that the work has been well received.
"Photography forms a huge part of our offering here at CHS. We have a team of over twenty-five in-house photographers, videographers, stylists, home economists and assistants who all work tirelessly to make our client imagery come to life! We hope this is one of many recognitions to come and can't wait to see what the future brings as we approach the end of the year. 
"We've got our fingers, toes and cameras crossed for 2021!"
The images submitted by CHS showcased an Erbauer angle grinder taken as part of the Erbauer power tool campaign, and a Kenwood Limited kettle, which was used to promote the brand's latest rose gold homeware ranges. 
The team at CHS were also recognised for their exploration of using colours and textures in food to create a kaleidoscopic effect which landed them yet another shortlist, this time in the food photography category.
This year, the BPA will be accepting public votes but the final victor will be determined by the event's impressive judging panel of industry greats with huge photography influence.
To find out more about the British Photography Awards 2021 or to cast a vote please visit www.britishphotographyawards.org.
Our
Awards
Best Financial Services
Campaign Winner 2020

Best Financial Services
Campaign Winner 2020

Rated 9.2 out of 10
from our clients

Marks & Spencer Food Portraiture 2nd Place 2020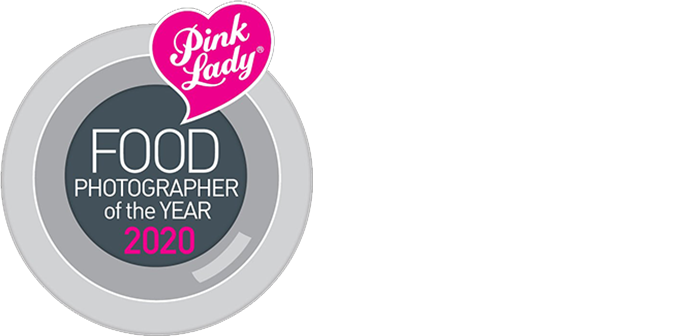 Direct Marketing
and Print Winner 2019

Creativity/Innovation
Winner 2018