Date Added: 04.01.2023
Mins Read: 4 mins
Author: Chris Southgate
How to use TikTok for Marketing

How to use TikTok for Marketing
Are you considering using TikTok – the fastest growing social media platform for your business? You're not the only ones. Take a look at how you can utilise this channel to get the most from your brand.
What is TikTok?
ByteDance, a Chinese business, launched TikTok as a social media platform in 2016. Users can make their own short-form video content using the TikTok app, edit it with filters, background music, stickers, and other tools, then share it with their friends, family, and the platform's 1 billion active monthly users. Users have a variety of opportunities to participate in TikTok challenges, including making dancing videos, reaction videos, and much more.
TikTok is popular among marketers as it represents a significant social media trend for young audiences' creative abilities and collaboration. Research has found that users spend an average of 52 minutes each day using the app thanks to its fast-paced nature, which keeps them interested for extended periods of time.
What is TikTok marketing?
TikTok marketing is the process of using TikTok to promote a business, product, or service. It can involve a variety of strategies, including influencer marketing, TikTok advertising, and the production of naturally viral content.
TikTok marketing has many benefits for brands:
Building and improving brand awareness
Create and build communities of engaged consumers
A platform to promote and sell products and services to relevant target audiences
A platform to provide customer service
How does TikTok marketing work?
There are three main types of TikTok marketing that many brands adopt to achieve the best results. 
TikTok influencer marketing
The use of influencers in marketing is nothing new. The usual process involves contacting a well-known Instagram influencer and paying them to promote your products or services on their account, often to a large follower base.
Due to the fact that it reads more like a suggestion from a friend than a form of advertising, this sort of marketing is highly powerful. The viewer develops trust in the content they are consuming, increasing the chances of them purchasing the product or service being promoted.
This is advanced to a new level by TikTok influencer marketing. Instagram marketing is still effective, but the platform is now bombarded with brands all doing the same thing. As a result, an increasing number of Instagram users are starting to ignore sponsored posts just like they would ignore any other form of advertising. TikTok, on the other hand, is arguably much less intense with advertising. It has more of a personalised flair thanks to organic-feeling content. 
TikTok influencer marketing can have a huge impact on the success of brands. With tens of millions of users watching influencer content each day, it can be a tactic that reaps rewards when done in the right way. But for effective TikTok marketing, you don't need the most well-known influencer; instead, look for up-and-coming influencers or influencers specific to your industry.
TikTok advertising
TikTok is one of the most exciting platforms for advertising because it has the size of other platforms like Instagram, but is much less saturated with advertisers. This means that the cost of producing impressions and clicks is generally lower for some brands, resulting in a better ROI.
On the app's homepage, marketers can run banner ads, sponsored hashtag challenges, and in-feed advertisements. Marketers have the option of focusing on those who have viewed similar content in addition to age, location, and demographics. TikTok for Business is a platform where advertisers may create self-serve advertising campaigns.
There are 5 types of TikTok ads to be aware of:
In-Feed Ads
In-feed ads on TikTok are comparable to those that appear between Instagram stories. A consumer will ultimately see one of these ads while scrolling through their page.
Brand Takeovers
When consumers launch the TikTok app, brand takeover ads show right away. These advertisements are generally more expensive, but they can instantly reach a significant portion of TikTok's user base.
TopViews
TopViews are a particular kind of in-feed ad since users will always view them first after three seconds. They can hold up to 60 seconds of full-screen video and appear at the top of the For You page.
Branded Hashtag Challenges
Branded hashtag competitions are beneficial since they increase brand recognition mostly through user-generated content (UGC).
Branded Effects
With its branded effects, TikTok allows businesses to produce AR overlays that users of the app can incorporate into their video content.
Creating your own quality TikTok content
Creating your own TikTok content gives you more freedom to express your brand the way you want to. To get started, it is important to do some research into what type of TikTok content is out there, so go to the platform and start to look at the types of videos that pop up on the TikTok Discover page to see what's trending. 
TikTok Discover is where you can find trending hashtags, sound bites, accounts, and more. Then, explore other brands that are succeeding on TikTok in order to learn what they are doing right and how you might adapt some of those strategies for your video content.
You should experiment with a range of different video styles on TikTok to determine what will appeal to your audience. Utilise well-known sound bytes to produce entertaining videos to engage your target audience.
How to create a TikTik marketing strategy
Since TikTok is much newer and distinct from other platforms, we've put together some simple tips to help you create a TikTok strategy that works for you. It's important to start by delving deeply into the platform to understand its specific culture and the types of users, and how you can find your place within the platform.
Get familiar with TikTok and understand consumer behaviour

Audit the types of TikTok content created by competitors

Identify what you need to promote and how you will measure success

Post regular content and experiment with formats

Track and monitor growth and engagement 
Is TikTok good for marketing?
TikTok is good for marketing because it is currently one of the most well-liked social media platforms. With 1 billion monthly active users, the platform is expanding quickly and is a great area for engagement and reaching out to a broad audience. The advantage of TikTok is that it only requires  you to produce short video content.
Get started with TikTok marketing
It's time to get started with TikTok marketing, so get started by creating your own TikTok business account, and then start to produce your own entertaining, attention-grabbing short-form video content. Discover more about developing your own effective TikTok marketing strategies to expand your following and expand your business.
Looking for some support from a TikTok agency? Here at CHS, we're helping big-name brands such as HSBC to discover how TikTok can work for them. We're experts in creating short-form videos that reach and educate the 1 billion active users on the platform, so get in touch now to get started. 
Our
Awards
Best Financial Services
Campaign Winner 2020

Best Financial Services
Campaign Winner 2020

Rated 9.2 out of 10
from our clients

Marks & Spencer Food Portraiture 2nd Place 2020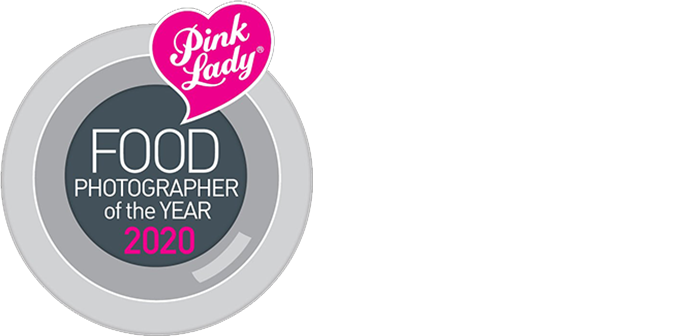 Direct Marketing
and Print Winner 2019

Creativity/Innovation
Winner 2018