Date Added: 12.07.2021
Mins Read: 2 mins
Author: Josh Seaward
What you didn't know
about… High Density Pages
How to make a high density catalogue page work extra hard
A 'high density page' refers to a spread, mostly commonly within a catalogue, brochure or similar which is heavily populated with products or information.
Whilst many brands consider any available space within a spread to be 'possible selling space', there is an argument that having a page too 'jam-packed' with promotional information can actually have the opposite effect on its readership.
That's a view shared by the Creative Lead in Publications Design here at CHS, James Harvey.
James and publication design go hand in hand. Like yin and yang, salt and pepper or Eamon and Ruth. Having been with us for nearly 15 years, James is now the lead designer for the publications team at the agency, handling some of the country's most beloved catalogue brands like Lakeland, B&Q and Milk & More.
He says density is an important consideration to make within a catalogue or brochure spread. Otherwise, you could find yourself with less of a command for attention, along with a lower overall quality spread to represent your business offerings.
The truth is, actually utilising this density effectively comes with many benefits, including setting the pace for the reader journey and maximising the exposure of key information.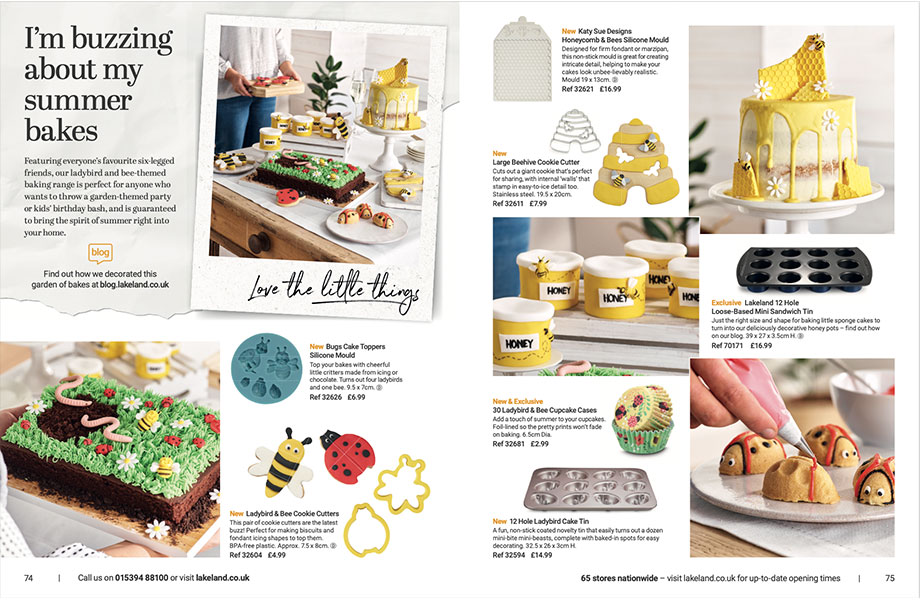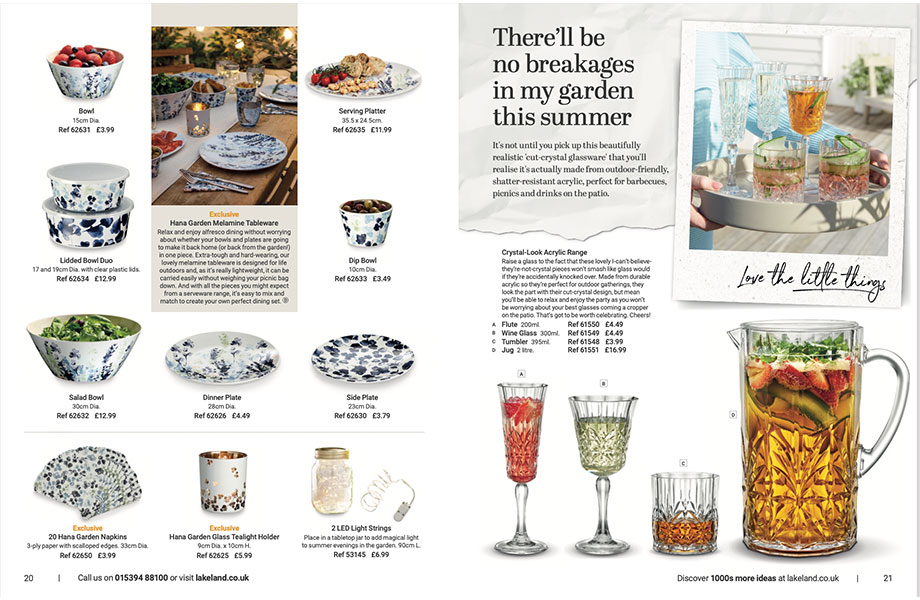 Luckily for us, James has shared five methods he personally uses to master a high density catalogue page for our clients. These methods form the base of the pages he works on every day. So, without further ado, here are his top tips…
1. Identify hero spaces
Locate on the spread where the top spots are and ensure they are allocated only for your most profitable or popular products. Eye-tracking tests have proved that the top-right corner is where a reader's eye will go first.
2. Set a product hierarchy
This goes hand-in-hand with hero spaces. What are the most important products to push or showcase to the reader and how should they revert to the hero spaces? So, make sure your hero product lives in the top-right corner.
3. Strip it back
Be critical on what actually needs to be included in the spread. Could you reduce the copy? Remove flashes, roundels or annotations? Generally speaking, simpler is better in the eyes of your readers, especially when faced with a densely populated spread.
4. Grids are your friend
Lay a grid over the top of the spread in InDesign. This will help you visually interpret available space more accurately. This should be done at the start of every catalogue job and ensures consistency across every page.
5. Create templates
Once you've identified a spread that works for you, your products or brand, use this as a cornerstone for other pages, catalogues and brochures. This will help save time – as if by magic, you've already done the leg work!
We're very proud of the work we do so we've also included some of our latest Summer spreads showcasing how we use page density for the benefit of the much the loved catalogue for Lakeland.
Our
Awards
Best Financial Services
Campaign Winner 2020

Best Financial Services
Campaign Winner 2020

Rated 9.2 out of 10
from our clients

Marks & Spencer Food Portraiture 2nd Place 2020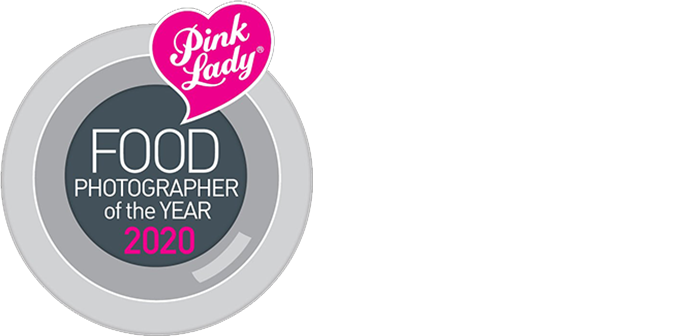 Direct Marketing
and Print Winner 2019

Creativity/Innovation
Winner 2018